---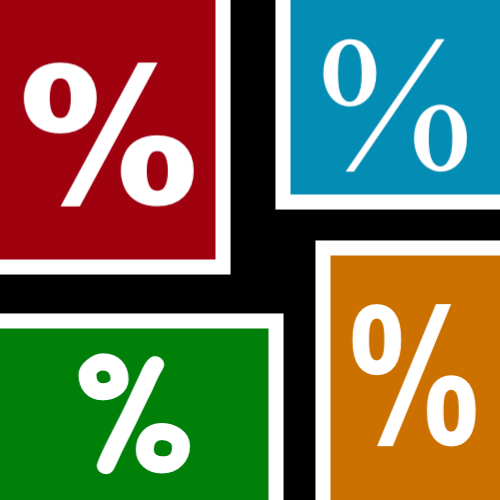 The Percentage Calculator App will solve all of your percentage math problems! This app has a lot more to offer than the standard percentage calculators you see out there. We took all of the knowledge and feedback from our popular
Percentage Calculator
web application to create the best downloadable iOS Percentage Calculator app you can imagine.
Our Percentage Calculator App can solve all of the common percentage problems you might come across, such as calculating the percentage of a value, calculating the percentage change, adding a percentage to a value, subtracting a percentage from a value, and so on.
However, we didn't stop there. This app also includes a variety of other useful percentage-related calculators, such as a Mortgage Calculator, a Pay Raise Calculator, a Percent Off Calculator, and a Tip Calculator, to name a few.
In addition, we have also added the most requested percentage converters to our Percentage Calculator App. For example, you can use this app to convert fractions to percentages, percentages to decimals, and basis points (bps) to percentages.
To top it all off, the app comes with a Percentage Pie Chart Maker, so you can visualize any percentage on a pie chart.
If all of that is not enough to convince you that our Percentage Calculator app is the best on the market, also note that the app does not include subscription fees, In-App purchases, tracking, or ads. You just get full and complete access to all 20+ percentage calculators, tools, and features.
The app does not require an Internet connection, so you can use it anytime and anywhere. The app is intuitive, clutter-free, fast to operate, and easy to use. We hope that the Percentage Calculator App will become one of your favorite calculator apps.
The app is self-explanatory, but you are welcome to
contact us
with questions and suggestions.

---
Copyright
|
Privacy Policy
|
Disclaimer
|
Contact